Nozawa ski holidays can make you feel refreshed and energized. Nozawa onsen luxury apartments can be rented for a comfortable and relaxing accommodation for your holiday trip.
You can have a great time when you visit this village. For spending comfortable Nozawa luxury ski holidays, you should find the right package that suits your requirements and budget. There are many tour operators who organize different types of packages. Whether you are travelling alone or with a group of friends, you must make the bookings in advance to avoid problems later on.
Nozawa Onsen Apartments for Luxury Accommodation
Nozawa onsen is a popular Japanese snow resort which has a typical Japanese feeling. You would get to see old style buildings, rich traditional culture and narrow streets here. If you want to experience real Japanese culture, you should definitely visit this famous tourist destination.
When you plan to visit Nozawa onsen, you should check the local guides for the latest weather updates. Transport links in the region may get affected by the adverse snow and ice conditions.
If you want to find the best accommodation in Nozawa onsen, there are many hotels and apartments that can make your stay memorable. There are many world-class hotels and small country pubs. You should compare the rates and select the best one as per your requirements and preferences.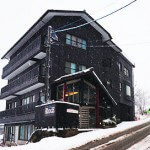 Low budget apartments are also available. You can find the best one on the internet or in local business directories. People who love adventures can go for holiday parks. Being family-oriented, they have all the modern facilities so that you and your family members can spend some good time together.
You can also look for apartments that would offer you a homely feeling. You can cook your own meals there and enjoy the vacation trip with your loved ones. Renting apartments is considered to be a cost effective way of finding the accommodation. Whether you are visiting Nozawa onsen with your spouse or willing to spend holidays with a couple of friends, you should compare the rates and book the best hotel or apartment. Contact us now for booking a package for Nozawa ski holidays.